The home of personalised care education
We're equipping health and care professionals with the knowledge, skills and confidence to help patients get more involved in decisions about their care. Evidence shows this leads to better health outcomes and increased patient and clinician satisfaction.
The value of personalised care
The value of personalised care is demonstrated through growing evidence showing improvements in health outcomes, better adherence to medical advice and increased satisfaction for both patients and clinicians. PCI training allows health and care professionals to equip themselves with the knowledge and skills they need in order to deliver personalised care.
Personalised care gives patients more control and choice when it comes to the way their care is planned and delivered, taking into account individual needs, preferences and circumstances. Learn more about personalised care here.
Research shows that when patients have the opportunity to be involved in decision-making around personalised healthcare, there can be better outcomes and experiences and reduced health inequalities. Find out more here.
As part of the NHS Long Term Plan to deliver personalised care, a series of specialist roles have been created to help people access the support and advice they need. View them here.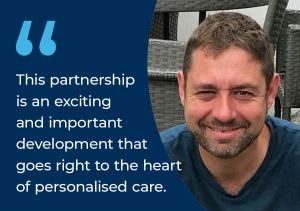 The first quarter of 2021 saw the Personalised Care Institute and NHS England/Improvement's Lived Experience Team commit to working together to empower peer leaders and health and care professionals. Hear more from Stephen Lupton, Personalised Care Manager (Lived Experience) in NHS England and NHS Improvement's Personalised Care Group, in his guest blog.
Read More »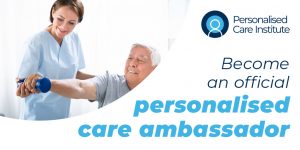 We're on the lookout for healthcare professionals who are passionate about personalised care to join our Personalised Care Ambassador Programme and share their learnings with their peers.
Read More »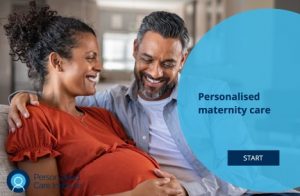 The first ever personalised care e-learning module for maternity healthcare professionals has been launched. This resource equips learners with the expertise to place women at the centre of their care so they can make safe and informed decisions during their antenatal journey. The dedicated maternity module, Personalised care and support planning – Maternity, is a free
Read More »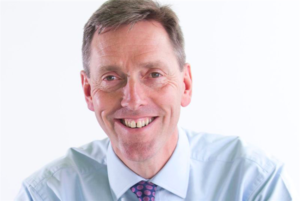 A collaborative at-scale approach is needed to reform hierarchical relationships between health professionals and patients to build trusting relationships, Professor Martin Marshall CBE, Co-chair of the Personalised Care Institute (PCI), today told delegates at a King's Fund Conference. Professor Marshall, who is chair of the Royal College of General Practitioners and was speaking in his
Read More »
Course and resource options