Guidance for commissioners
The evidence base for personalised care is growing, and demonstrates a positive impact on people, the healthcare system and healthcare professionals. Involving people in decisions about their healthcare and equipping them to self-manage at home leads to improved health outcomes, increased healthcare capacity and higher patient and clinician satisfaction.
Personalised care training allows health and care professionals to equip themselves with the knowledge and skills they need to ensure people:
Are treated as a whole person by professionals they trust
Are involved in decisions about their health and care
Are supported to manage their own health and well-being, through health coaching, access to self-management programmes and peer to peer support in the community
Feel their care is coordinated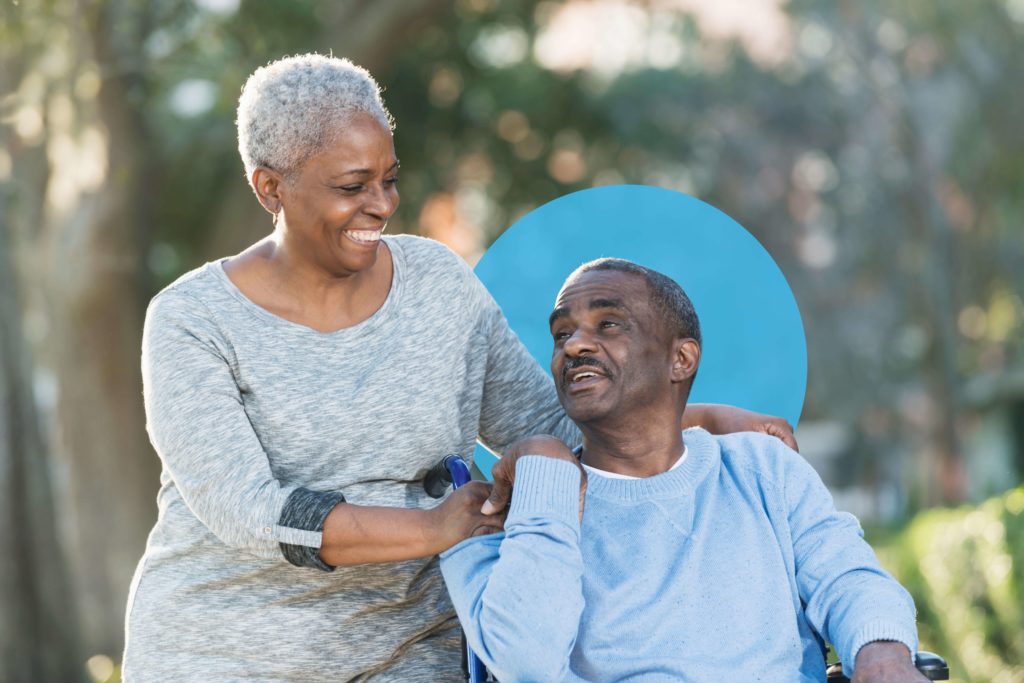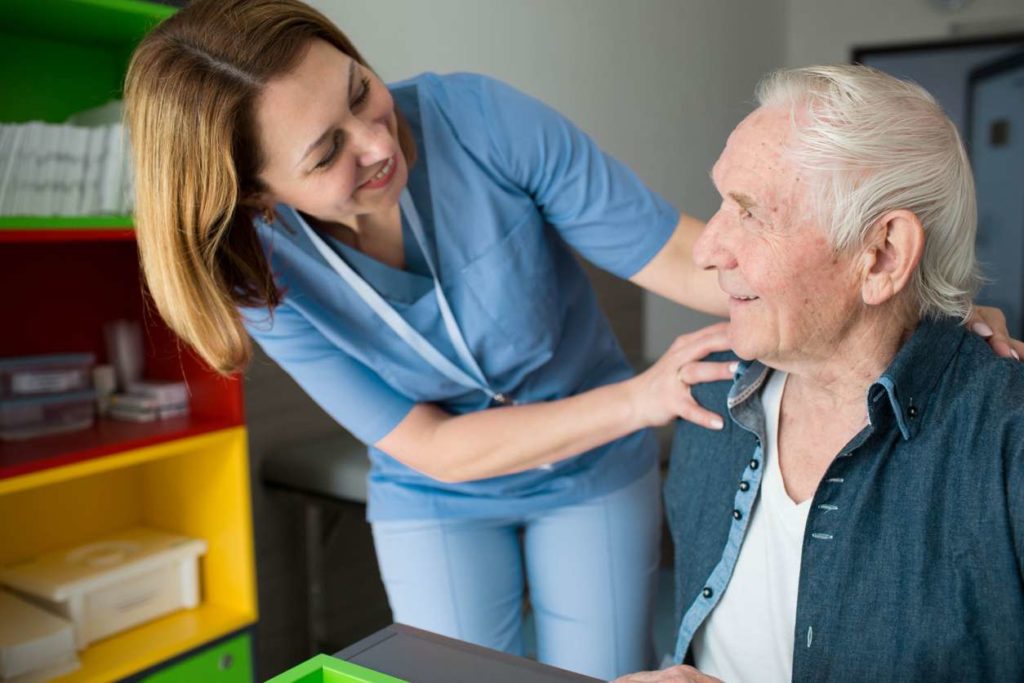 What training does the PCI offer?
We've developed the first-ever personalised care curriculum that articulates the values, behaviours and capabilities required by a multi-professional workforce to deliver personalised care and that sets out an educational framework for learning the essential elements to this approach.
We offer a range of courses that are suitable for all health and care professionals, regardless of profession or seniority. 85% of healthcare professionals who complete our courses would be very likely to recommend them to others. Our courses offer training support around Shared Decision Making (SDM), Personalised Care and Support Planning (PCSP) and more. Learners can also take advantage of our training webinars and podcast.
What accredited training does the PCI offer?
As well as running our own courses, the PCI accredits a wide range of learning programmes run by trusted training providers whose courses have met our rigorous standards of excellence.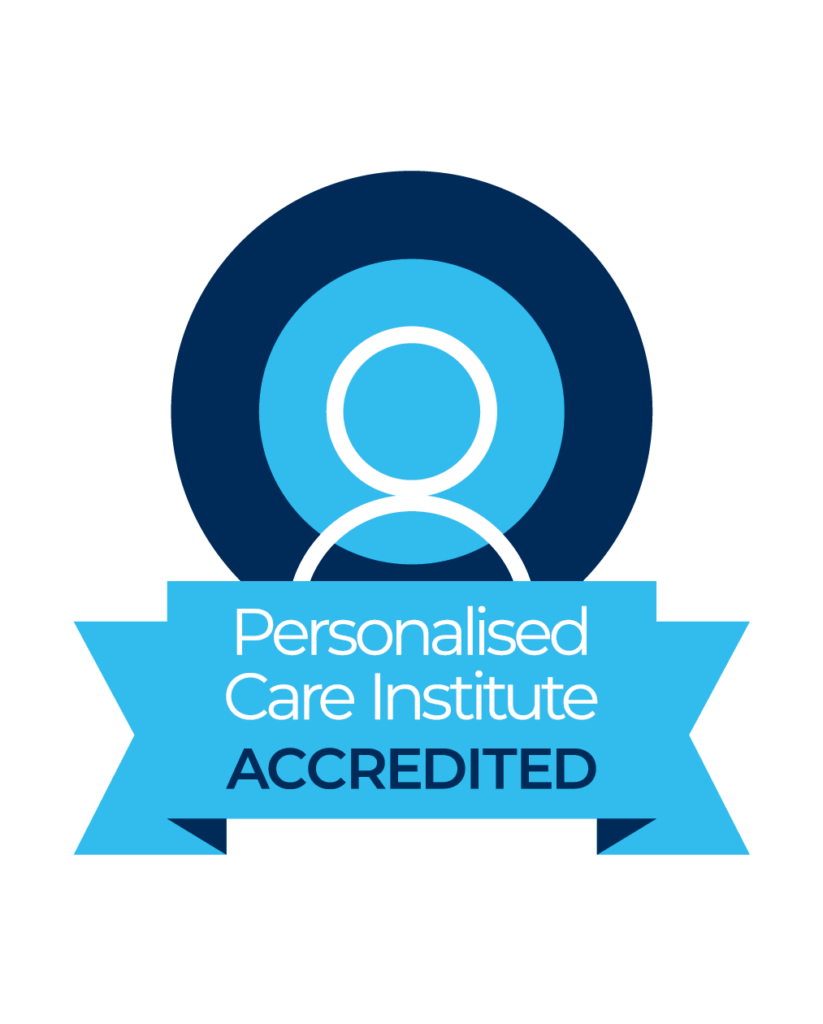 How would commissioning PCI training benefit your workforce and patients?
Personalised care is central to the delivery of the NHS Long-Term Plan and the PCI sets the standards for high quality personalised care education. Feedback from our training courses is very positive, with participants highly rating the overall quality of training materials, delivery, results and impact.
In April 2021, we surveyed 2,372 training participants to understand the value of our personalised care training. Research indicates that:
87% strongly agreed that the training would have a positive impact on their day to day practice
84% strongly agreed that the training further developed current skills they had
87% said that the training had introduce them to new models or approaches that they would use in their day-to-day practice
85% of participants strongly agreed that they would recommend the training to another professional
87% of participants said that the training materials were very good quality
85% said that the training provision was very good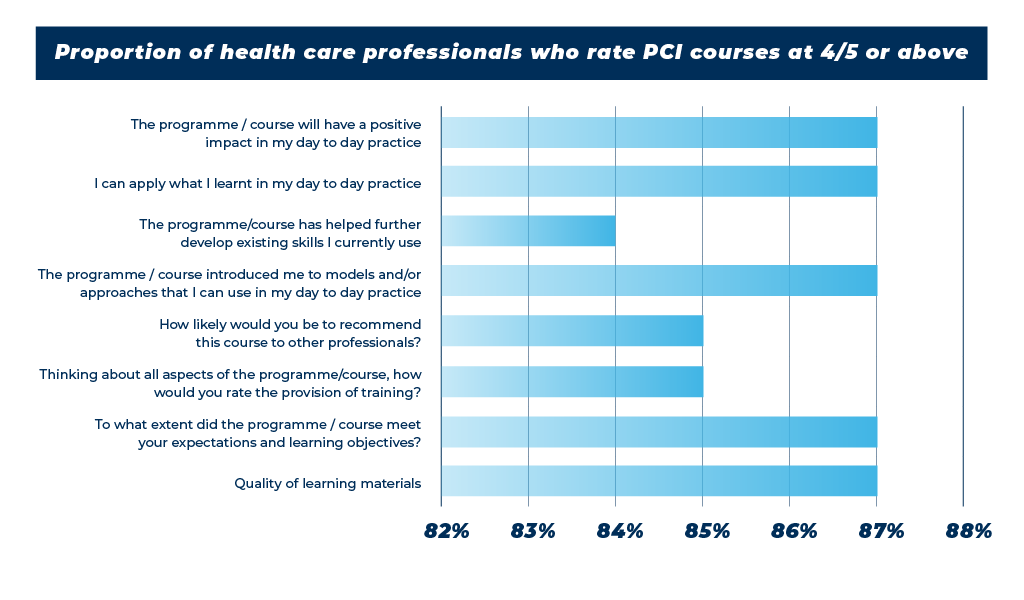 How do I know what training to commission?
As well as our accredited training, we've collated a list of useful resources to help commissioners identify the training needs of those delivering personalised care in new Network Contract DES roles. Below you'll find a useful list of resources to help you select the most relevant training courses for your organisation.
Feedback received included:
"This course has enhanced my understanding of Shared Decision Making, which I was a little unsure about until now."
"The training reframed many of the techniques I already used and put them into a more structured setting, so that I know where I am going."
"I found the course empowering. It was a helpful reminder of just how crucial it is to partner with patients to bring about beneficial change, rather than taking the role of an instructor or preacher."
If you'd like to get in touch with the PCI please contact us using the form below.